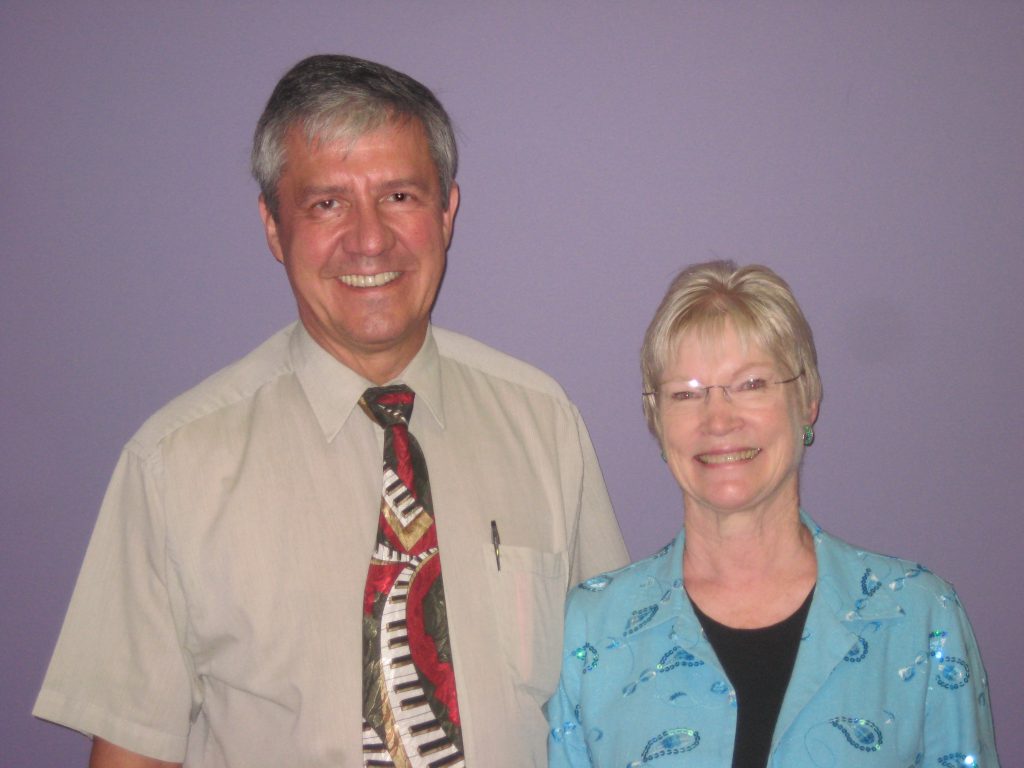 Having much in common is such a blessing
Each of us being just one of 'all' six
Two brothers and three sisters we have for sharing
Both with a prairie background, we're country hicks!
Dean was teaching 'free' group lessons in Langley
Such a deal Eloise couldn't think of missing
It was such fun learning to play music gladly
And becoming his partner in a joyful uniting!
What a deal he received when we joined forces
Two teenage boys and a dog completed the package
But it was soon understood that we needed more voices
The birth of Kathryn in 1985 did complete the assemblage!
The next years were busy with our young family
Eloise's career as Health Record Administrator was fine
And selling instruments Dean accomplished most cheerily
We enjoyed toasting our life with a glass of fine wine!
The next thing we knew Rob and James were done school
Out into the world they so bravely departed at quite a run
Quickly we were blessed with two granddaughters so cool
Amanda and Melissa grew up with 'Aunty' Kathryn—such fun!
Our priorities are clear- family, home, friends, church, and work
We love our little house, garden and yard that we play in
Friends and family are welcome and their visits are a perk
And of course 'Sound of Music' makes all of us grin!
Blessed we have been to have traveled very often
We've seen much of Europe, the British Isles—even Iceland
To Greece and Dubai where we saw sights not forgotten
This beautiful earth we inhabit is ever so grand!
We are really very proud of our family business
And are grateful for the wonderful loyal folks in the store
The gift of music promotes thought, love and kindness
The song in our hearts says "who could ask for anything more?'
The answer we give is "not us"
We are happy and healthy today
So this poem ends without finesse
Now we'll go out and play!